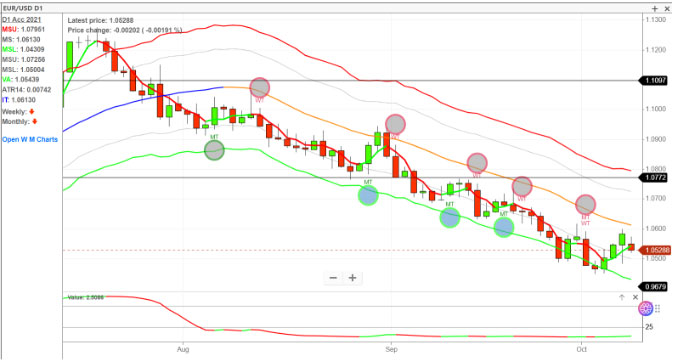 The forex market is the largest financial market in the world, with a daily trading volume of over $6.5 trillion per day. It is also one of the most popular markets for people looking to learn how to start trading. Learning to trade forex is possible for anyone – even people who have never traded before. So how do you learn forex trading as a beginner? Let us break it down for you. 
What is forex trading? 
The financial news will often offer information about the exchange rate between various foreign currencies like the euro, pound and the dollar. Every day, these currencies move up and down in value relative to each other. This information isn't just useful for tourists who need to figure out exchange rates, it's also useful to foreign exchange traders. Foreign exchange traders try to profit on the movements in the market prices of currencies against other currencies.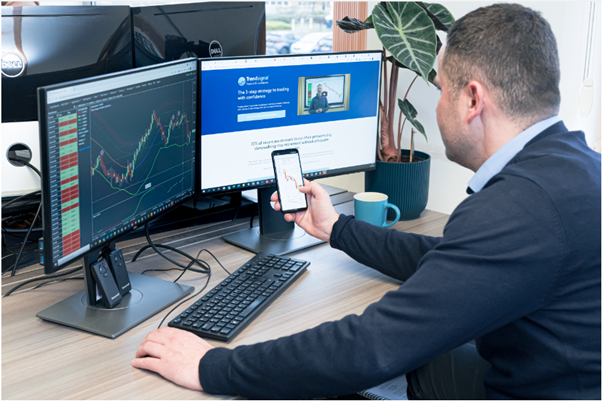 The forex market runs for 24 hours a day, from Sunday evening through to Friday. It's a very actively traded market, with lots of different currencies and so is a popular market for traders.
How does forex trading work?
Forex trading is similar to trading other securities, like stocks, with one key difference. Forex trading is done in pairs of currencies trading against each other. Popular currency pairs with people wanting to profit from forex trading are EUR/USD (euro versus US dollar), USD/JPY (US dollar versus Japanese yen) and GBP/USD (British pound versus US dollar). 
When you trade forex, you buy one currency and sell another. You make a profit if the currency you bought moves upwards against the currency you sold.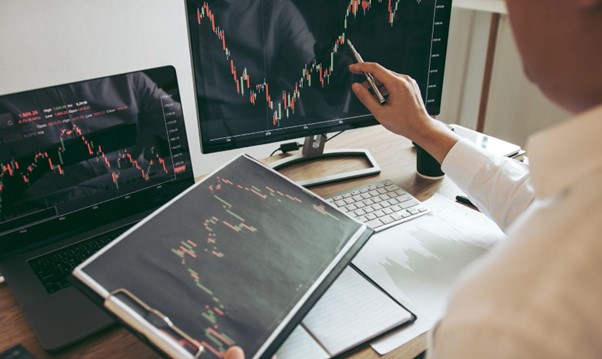 If you are a beginner looking to learn forex trading, this may sound complex at first. But it is quite simple. Let us give you an example.
Let's say one euro has a value of £0.90. If you buy 1000 euros at that rate, you'll pay £900 in British pounds. If the value of the euro then moves up to £1, you can sell the euros you bought for £1,000, which makes you a profit of 100 pounds.
Now you're a forex expert, right? Well, not quite yet. Next, we'll break down what you need to know before you can actually start forex trading. 
What do I need to do before I start forex trading? 
Let's take a look at the steps you need to take to learn how to trade forex.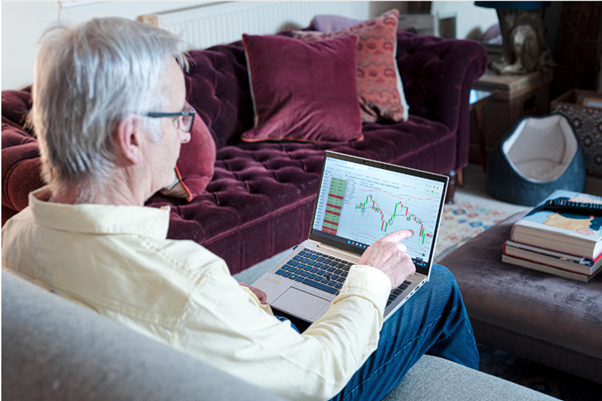 Here's what you need to do: 
1. Learn the basics
As with any market, it is smart to first learn a little about what the forex market is, how it works and how to trade it. You've taken a small part of this step by reading this article and beginning to understand things like currency pairs, but there's more work to do! Check out this intro to forex on BabyPips.com for a more in-depth look at what the forex market is.
2. Choose a piece of trading software
If you're learning how to trade forex on your own, without the help of a good trading course , you may need some trading software to help you. There are different kinds of forex trading software, and many are designed with beginners in mind. However, this doesn't stop them from sometimes being complicated. Every piece of software has its own extra little trick that makes it stand out from the crowd. Ideally, you should do some research, find the software that works best for you and stick with it. This saves you from having to learn multiple pieces of software.
Metatrader 4 and Metatrader 5 (also known simply as MT4 and MT5) are some of the most popular trading software for people wanting to learn how to trade forex.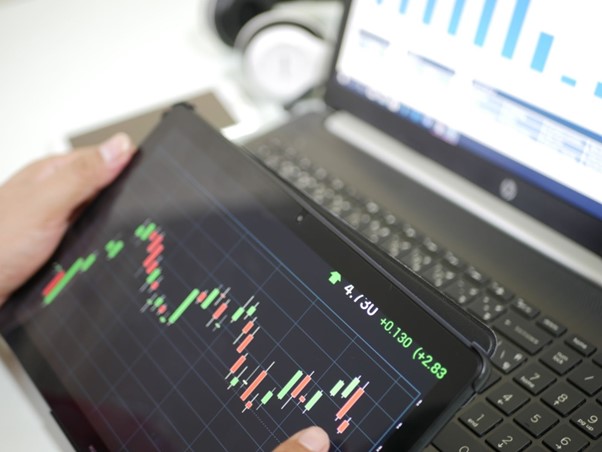 3. Learn with demo accounts
Demo accounts allow you to place risk-free trades without putting real money on the line. This step is necessary for anyone who doesn't have too much confidence in their strategy or trading plan or has never used an online trading platform before. You can read more about learning how to trade forex with a demo account in this article from Babypips.

4. Find a reliable trading platform provider
Forex trading is always done through a middleman – usually a forex broker or spread betting company. There are many different brokers and the trading experience can be very different from broker to broker.
The most important thing to pay attention to is whether or not they have a regulated licence and good independent reviews. If they don't have a licence, start searching elsewhere. Other things you could look at include how many markets they offer, the technical or charting tools they have or how much general market information they provide.
5. Use the broker's resources
Many forex brokers offer tools and guides that their customers can use. These can help you hit the ground running, but you still may benefit from a trading course offered by an award-winning course provider, like Trendsignal.
6. Try out the support services of the broker

Even experienced traders still need a hand to hold sometimes. Many traders offer support services to help you make sure you're getting the most from your trades. Some will offer more support than others. If you can't find a broker who offers the support you're looking for when making trades, consider taking a trading course so you can learn to trade with confidence.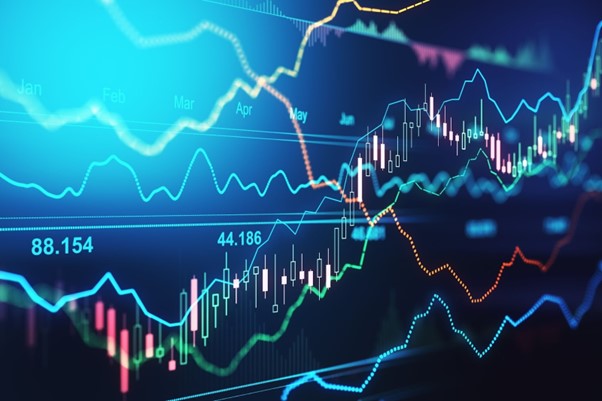 7. Learn the strategies and try them all out
Every course and tutorial should offer you concrete trading strategies, built on fixed rules that dictate when you should enter and exit a trade. You can try out these strategies in your demo account. Then, if you like and trust the strategy, consider moving to using real money, starting small.
This is another area a trading course can help you out with. At Trendsignal, we teach proven strategies based on trading indicators that have helped both our customers and coaches make many winning trades. 
8. Read market news and do independent analysis
Part of creating your own trading plan is being aware of how the market moves and being able to independently analyse it. Make sure you take time to put this into practice. 
9. Keep track of your progress
Keeping track of the strategies you've tried, along with what worked and what didn't. This will help you build a strong trading plan that works for you and your lifestyle over the long term. 
10. Start placing real trades! 
At last, the time has come. Demo accounts can only get you so far: it's time to trade with real money and get started. If you only ever learn how to trade with no real risk, you'll never develop the right mindset for trading, which is all about understanding that fearing risk is an advantage. Fearing risk and then putting something you own on the line is the best way to make sure you'll make sensible trade decisions that are likely to return you a profit. 
Just remember to only trade with money you're comfortable with losing.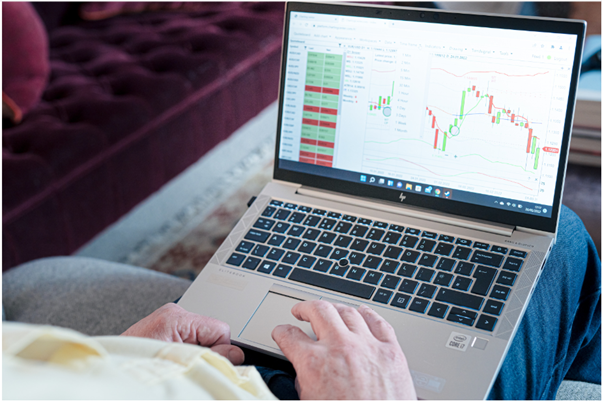 This may all look overwhelming, so take it step by step. There's lots to learn, but you'll get there, and we are here to help every step of the way.
Try a trading course to learn forex trading
Think you've got the basics? Great! Now it's time to build your confidence. Developing profitable forex trading can take months or years with no one in your corner to teach you how to do it well. Here at Trendsignal, we offer trading courses for everyone from beginners to experienced traders – because everyone can learn something new and achieve their goals.
Let us help you find your footing in the forex market before you go out on your own. We want to provide you with high quality and simple to use trading strategies that actually work. We provide tried and tested award-winning trading indicators and strategies and show you how to read the forex charts in a way that helps you build your own successful trading plan. You'll benefit from our experience in trading the financial markets, which we pass on to our customers through interactive workshops, online seminars and one-to-one coaching.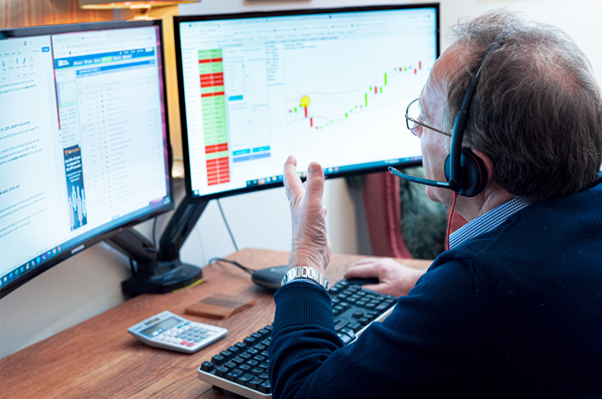 Let us help you start forex trading and meet your goals. If you think our courses could help you, contact us , enrol now, or watch  a free webinar by clicking on the GREEN BUTTON at the top of this page.