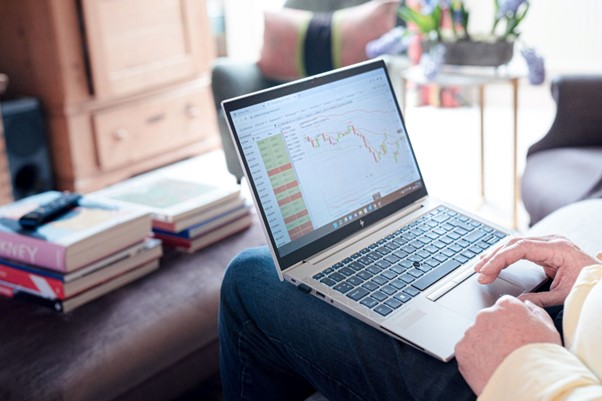 Learning how to trade can be intimidating when you first start out. There is lots of trading jargon and technical language, thousands of different types of software, and hundreds of different markets to trade. So how do you even get started?
Well, for many people, trading courses are the answer. But you may be wary about investing your hard-earned money into a trading course rather than trying to teach yourself. It's true, not every trading course will be worth spending your money on. The trading courses that are worth it are few and far between, but they do exist and they can bring you lots of value in your journey to becoming a confident and successful trader.
How can you find the course for you? Let's take a look.
How do trading courses work?
Trading involves analysis of the price charts of markets or assets and an understanding of what to do in each situation. In other words, knowing when to BUY and when to SELL to profit from trading. Many traders fail at these essential trading techniques. Those who are successful share some common traits: they're patient, disciplined, have a trading plan and a proven strategy.
Clear rules and easy to follow strategies
Now, good trading strategies aren't loose rules built on guesswork. The best strategies involve hard and fast rules, based on indicators applied to the charts. Good trading courses will teach you proven strategies built on strict rules, including how to manage and limit your risk. Some will also teach you about basic elements of technical analysis , so you know how it applies to those strategies.
With Trendsignal's trading courses, we teach easy to follow, highly effective trading strategies, with strict and effective risk management. It's important that the information we give you is accessible and easy for you to action, so you can fast track your trading results. We'll teach you about our colour-coded indicators, tools and trading strategies, which help provide you with key information about market trends. This is vitally important when building your own trading plan, as it allows you to take the strategies that work best for you.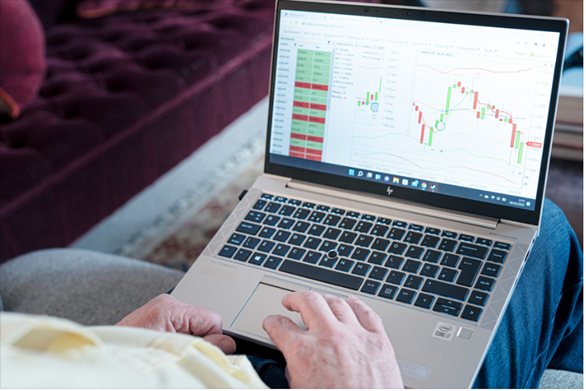 Our courses are designed for both beginners and more experienced traders. Our online trading courses help you develop quickly, by taking you step by step through everything you need to know to become a profitable trader. We also provide a member area for those taking our courses, which includes all the course materials and interactive tests.
Our trading courses are proven to be effective at teaching people how to trade with confidence. That's why we have won Best Trading Education Provider every year at the ADVFN awards since 2016.
How to avoid wasting your money on a trading course
No one wants to invest money in a course where they could have learned all the information from a YouTube video. More than that, no one wants to invest money in a scam, or something that isn't right for them.
Before you decide on a course, you need to think about what sort of trader you want to be. If you've only got the time to sit at your computer for an hour a day, then you might want to go a different route into trading than someone who can sit at their screens all day. If the trading course you're investing in requires you to spend time in the day you don't have, then you won't see the results you want. Make sure the course is right for you by looking at things like how much time is required, the times of day the strategies are to be used and by reading the testimonials – both on the course provider's website and independently, such as on Trustpilot.
Of course, you don't want to get scammed either? Many so-called "trading courses" are often just a set up for the course leaders to harvest money, or for these so-called Gurus to massage their egos. They often don't teach you anything concrete and useful. Be wary of scammers posting videos on sites like YouTube and Reddit. Trading videos are very popular, so trading course vendors can potentially make good money by peddling dubious courses on sites like these where lots of traders go. However, many people are unable to tell the difference between a scammer and a genuine course, so they fall victim to trading scams online – like the pump and dump scams.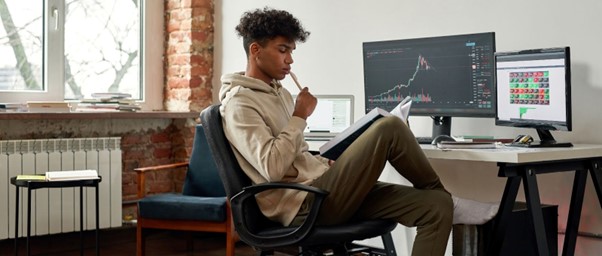 Here are the best ways to make sure you're investing in a decent trading course, rather than in an elaborate trading scam:
Make sure that the trading course is led by someone who actually trades. For instance, here at Trendsignal, every single one of our coaches is someone who has used the course and found their own trading success as a result.
Find someone who not only trades, but who is well established. You don't want to sink money into a course only to find out that the company is fake. Make sure you are confident the company exists, has been around for a decent length of time and that they are good at what they do.
If it's described as a 'holy grail' or a quick/easy win, steer clear. Any course that offers you a way to earn money through trading with no work is likely to not teach you anything concrete and useful.
Avoid trading course leaders who have no losers, or too many winners. No matter how good a strategy is, not every trade will be a winner. If you stumble into someone who claims to make continuous big returns day after day with no losses ever, be suspicious and look carefully before signing up.
What are the benefits of a trading course?
Once you know what to look for, you can focus much more on the potential benefits of the trading courses.
Buying a bad course could leave you no wiser about how to trade well. Worse, you could be the victim of a scam and end up losing all the capital in your account.
Whilst a good trading course might mean you'll take slightly longer to start trading, it means you'll be more informed and better equipped to trade.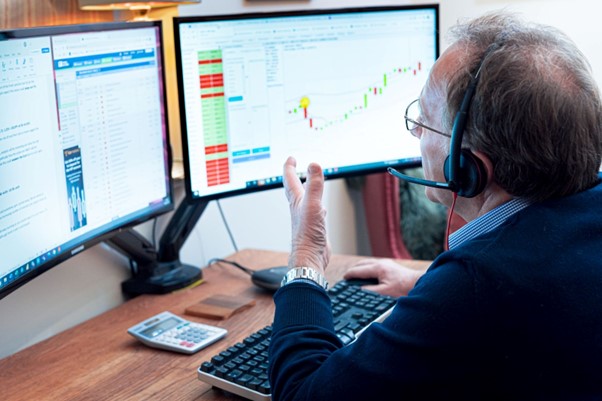 Another benefit of good trading courses is that you'll feel more confident when you start trading. Profitable trading involves following a strategy that defines how and when to enter a trade. If you don't know what you're doing and don't trust your methods, you'll struggle to stick to firm strategies and therefore struggle to make money. However, confidence in yourself and your strategy can help you hit the ground running.
Learning to trade on your own requires lots of trial and error. You will probably take a while to stop regularly losing money and may never become consistently profitable. With the help of a good trading course, you can make your money back quickly and then go on to make profits much quicker than you may have done alone.
So, are trading courses worth it?
Getting into trading on your own without the help of an experienced coach can be a daunting task that takes a lot of time and effort. If you want to reduce your learning curve and help yourself make profits quicker, a trading course could definitely be worth it for you.
Here's what to look for in a good trading course:
A strategy that you can work around your own life, so you can take advantage of it. At Trendsignal, your learning is tailored and developed at your pace, and designed to fit your lifestyle and level of understanding.
A teacher who is an actual trader. Our trading courses include personal one to one coaching sessions with a successful Trendsignal trader and trading mentor experienced using the same strategies as you.
Training and support as you begin to make your trades. A course that teaches you a couple of rules and then drops you in at the deep end is likely to not only waste your time but also your money.
Trading the markets can be simple with the right support. There's no better way to learn the craftsmanship of trading than from a team with a proven method and a track record of success.
Here at Trendsignal, we run trading courses suitable for both new and experienced traders. We provide you with simple-to-use tools and strategies, along with live coaching to help you find and manage trading opportunities. We can help you establish your goals and work with you to help you meet them. If you think our trading courses might be worth it, contact us, enrol now, or book in for a free webinar by clicking the GREEN BUTTON above in our menu bar.
You can read more about Trendsignal trading courses here.
If you would like to read more of our free trading guides and other resources, click here.