What is a trading course?
Trading courses offer structured training and education about trading the financial markets, including Forex, Shares, Indices, Commodities and Futures. There are often different grades of trading course with courses to suit beginners, intermediate and experienced traders either served online or in a classroom.
Trading courses typically have one of two goals. To either teach you the information and skills to develop your own trading strategy or to teach you how to use an already proven trading strategy.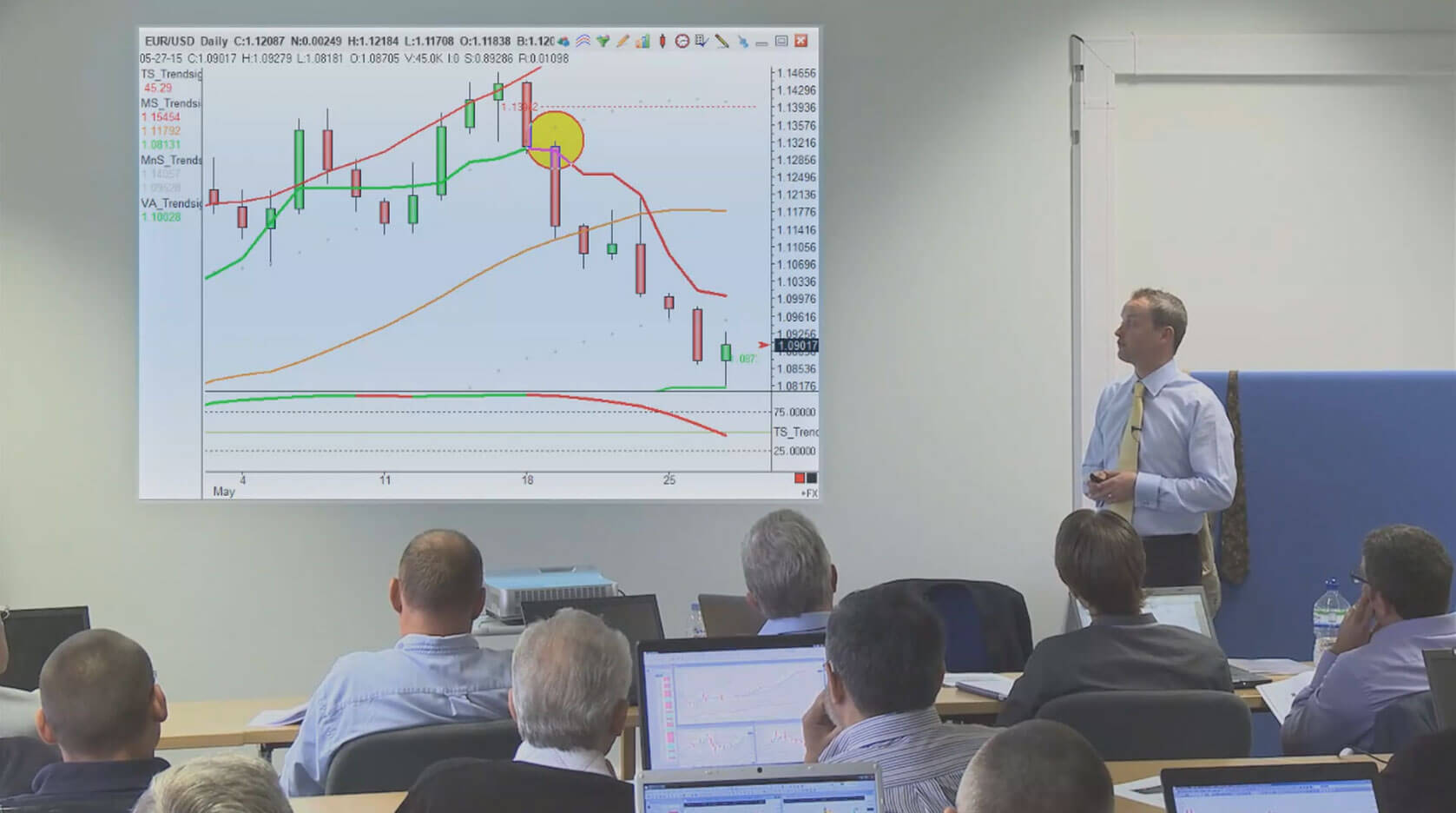 Most people start off by wanting to learn all about trading, developing their own strategies to help them to profit from the forex markets. However, people generally don't have the skills and knowledge to be able to do this effectively. As a result, many "self-taught" traders struggle to get the results they are looking for. In fact, learning from a professional is nothing more than common sense. Paying for training and education happens in every other walk of life (school, university, vocational training & sport) and yet with trading, people are putting thousands of pounds at risk without a clear plan for success. It is often after initial failure that people realise the need to seek professional tuition.
Given that most people are trading for a second income, it seems counter-intuitive to spend hours developing their own strategy that can compete with the trading mind of hedge funds and investment banks. Surely a better approach is to piggy-back a strategy that is already being used, is proven and has the support to help you to use it effectively. Rather like driving a car, we don't need to build a car and know how the engine works in order to get from A to B. Here at Trendsignal, we are here to teach people our already developed and working strategies, with the sole goal of making an extra income. We offer a complete trading course for people all over the world, with the key modules required to use our strategies effectively.
Our courses include modules covering markets, timeframes, strategies, trade management and psychology. Effectively, the key information a trader needs to be successful.